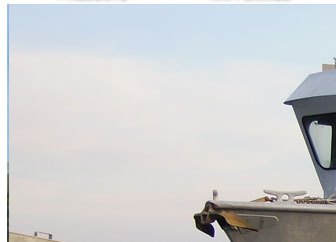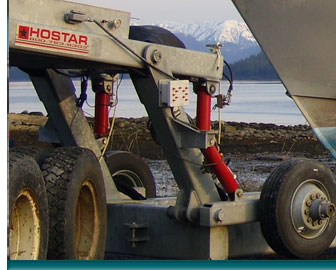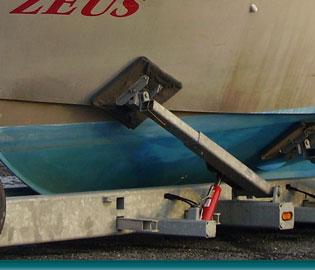 HOSTAR
Marine Transport Systems, Inc
One Kendrick Road, Wareham, MA 02571
Toll free: (800) 783-9303
Main: (508) 295-2900
Fax: (508) 295-2922
Email:
hostar@hostarmarine.com
Site Map
WELCOME TO HOSTAR MARINE
HOSTAR Marine designs and builds state-of-the-art hydraulic trailers for today's marinas, boatyards, haulers, restorers, dealers and manufacturers. HOSTAR's hydraulic trailers solve the problems of limited storage space, high transportation and handling costs, unwieldy cradles and time-consuming loading and launching procedures.

Over the last two decades, HOSTAR has been committed to manufacturing innovative hydraulic trailers and allied equipment of the highest quality. The HOSTAR welders and mechanics are dedicated craftsmen who take great pride in their work.

Every HOSTAR hydraulic trailer is built to provide consistently reliable service for the long haul. All HOSTAR products are equipped with the finest components and U.S. made wherever possible. HOSTAR manufactures the following products: Over the road hydraulic boat trailers include Goldstar, HPT, HST, HSTA, HHT and OST series; hydraulic yard trailers include the GSY, HPTY and HSTY Series; Self-propelled yard trailers include the Yard Star Series; as well as government/military trailers, boat dollies and boat stands. All of HOSTAR's hydraulic trailers can be customized to meet your specific needs.

We welcome you to browse our site and encourage you to contact us if you would like a quotation, have any questions or would like further information about our company, manufacturing process and our commitment to quality.